Applied learning pathways for young people in 2023
In 2023, Wyndham CEC will be offering new applied learning pathways for young people – the VCE Vocational Major and the Victorian Pathways Certificate.
These new Certificates, introduced by the Victorian Government, and replacing VCAL, are following a 2020 review of vocational and applied learning pathways in senior secondary schooling.
The VCE Vocational Major (VM) VCE0000001
About the program
The VCE Vocational Major is a two-year vocational and applied learning program that is replacing VCAL Senior and Intermediate. It will offer a program that enables successful transitions into apprenticeships, traineeships, further education and training, or directly into employment.
The Victorian Pathways Certificate (VPC) VPC0000001
About the program
The Victorian Pathways Certificate (VPC) will be introduced in 2023 to replace Foundation VCAL. The VPC is designed to support students to transition either to the VCE Vocational Major or to entry level VET or employment. Wyndham CEC's program is generally delivered over 1 year but can be adapted to the specific needs of individual young people. The VPC is suitable for students whose previous students schooling experience may have been disrupted for a variety of reasons, including students with additional needs, students who have missed significant periods of learning and vulnerable students at risk of disengaging from their education.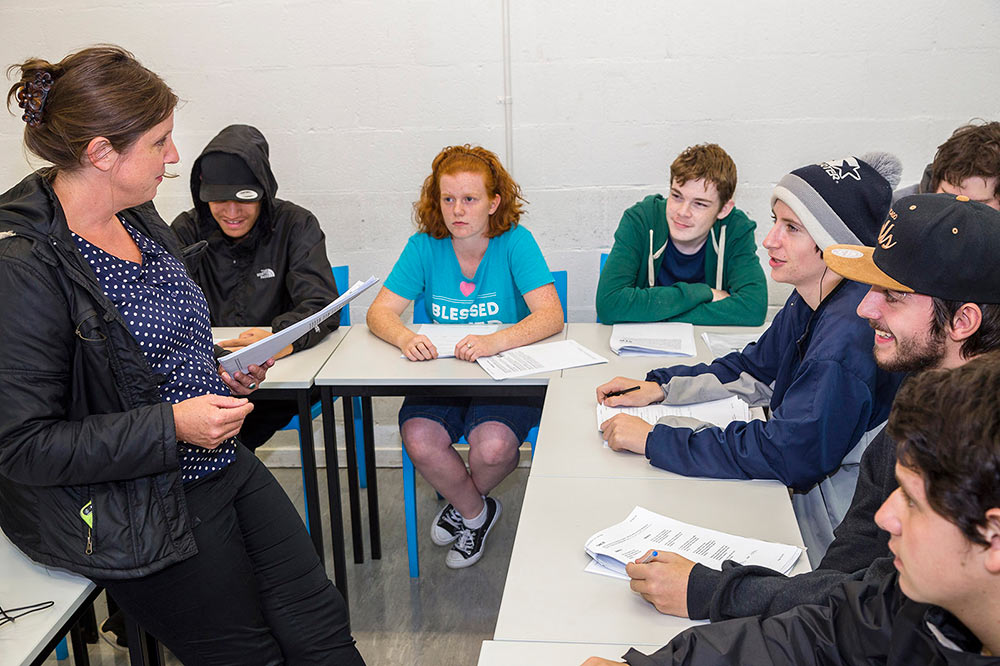 2021/2022 destinations for Senior Secondary
Students
91.50% of Students who participated in a Wyndham CEC VCAL program in 2021 went on to education, further education or employment
Student Achievement Results as per VCAA Senior Secondary completion and achievement 2022:
Percentage of VET Units of competency completed in 2022 - 100%
Percentage of VCAL units completed in 2022 - 94%
The curriculum of both programs has been contextualised by Wyndham CEC to ensure it will be engaging and reflect the interests and needs of our students.
Wyndham CEC's Senior Secondary Programs are delivered from 'The Cottage' at 4 Synnot St, Werribee. This vibrant and safe space that has access for all abilities. The facility includes:
Wyndham CEC's programs are delivered by a small team of qualified and experienced teachers who work together to get the best outcomes for each student.
Teachers are supported by the Coordinator, and Manager, of Senior Secondary Education Programs, as well as our knowledgeable Reception & Administration Officers.
Overall, our Senior Secondary team maintains an informed duty for care of each young person whilst they are on site and have access to guidance from Wyndham CEC's Child Safe Officer and Family Violence Officer when needed.
Wyndham CEC's Senior Secondary Program connects to a wide range of programs and services to ensure that our young people have the support they need, this includes:
To find out more
Wyndham CEC is currently taking enrolments for the VCE Vocational Major and the Victorian Pathways Certificate, but if you would like further information, don't hesitate to contact our Senior Secondary education team on 9742 4013. Alternatively, if you are interested in enrolling please download our Expression of Interest form, and once complete email to seniorsecondary@wyndhamcec.org.au