Wyndham Citizens' Academy
Wyndham CEC has established the 'Wyndham Citizens Academy' as a space to learn more about what it is to be an active citizen in Wyndham.To date the Academy has led three programs that encourage people from multicultural communities who live and work in the city of Wyndham to learn more about the systems and services that exist in our community.
The Academy acknowledges that some people may miss out on accessing services in the justice, health, and education sectors, due to a range of reasons, such as languages barriers, financial pressure, lack of knowledge or trust in services, and this can have serious immediate and long-term effects on how individuals, families and communities work and function in their everyday lives. The Academy aims to address these barriers in a culturally responsive way through programs that involve reciprocal knowledge sharing and building strong community networks.
"Wyndham City Council supports… Community engagement and active citizenship to make cities and communities inclusive, safe, resilient and sustainable." – (Wyndham City Learning Community Strategy 2018-2023, page 13)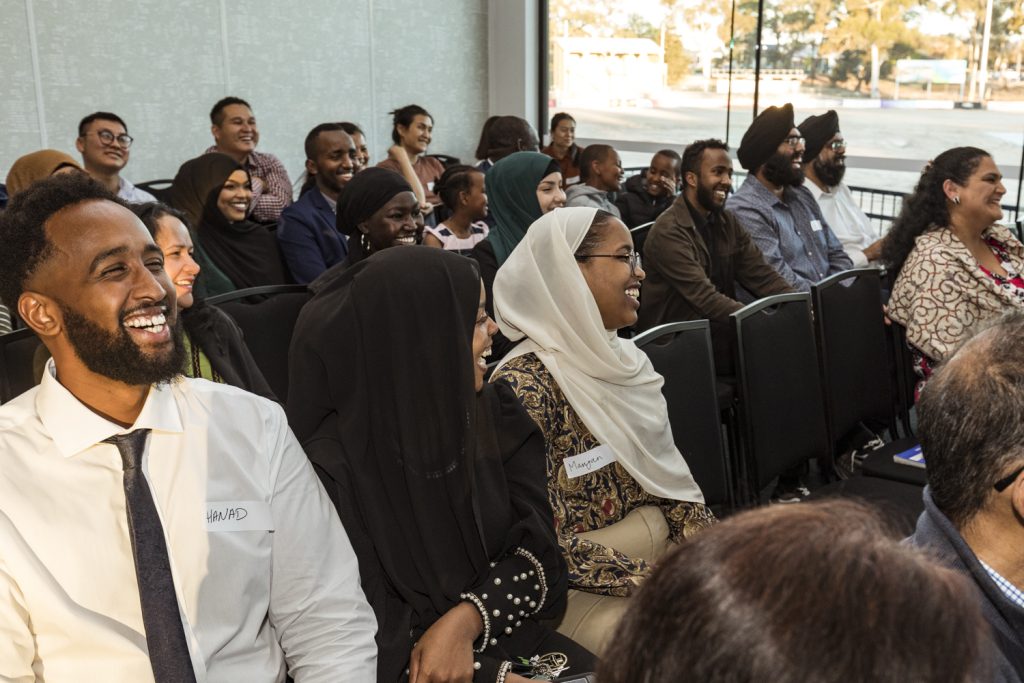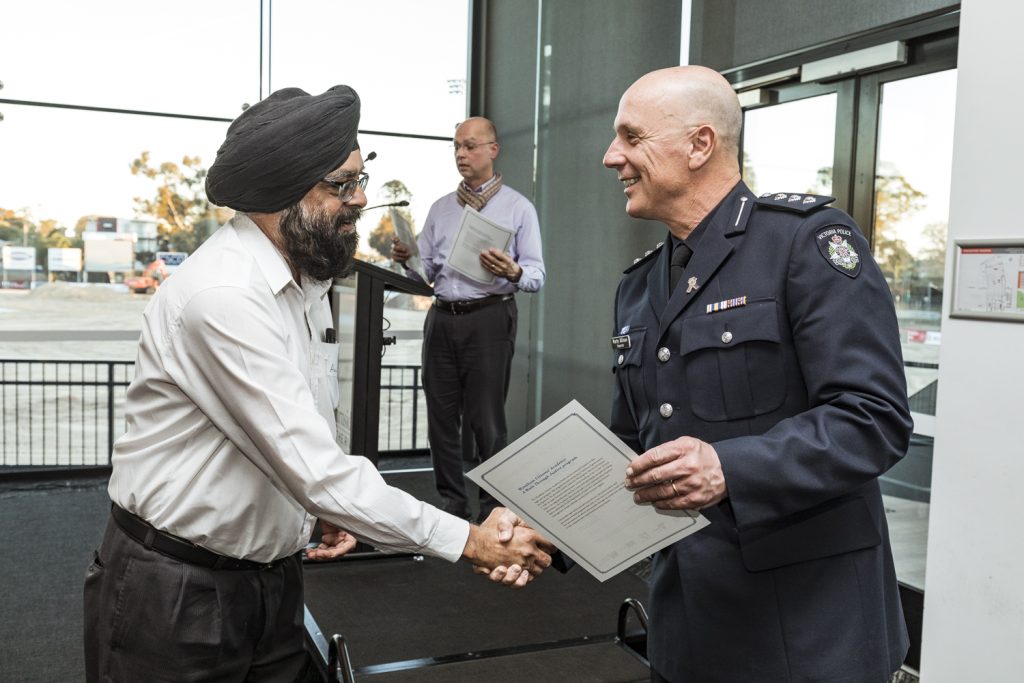 This program was delivered in partnership with the Victorian Police and funded by the Department of Justice and Community Safety. With a focus on the three branches of government, the legislative, the executive and judiciary, the Academy program offered participants a walk through Victoria's Parliamentary system (making of law), to the Victoria Police (carrying out the law) and the Courts (interpreting the law and providing deterrence). The program also covered areas of administration of justice that is undertaken by the Department of Justice & Community Safety and looked at the role of community legal services and the media.
Visits included the Victorian Parliament House, Wyndham North Police Station, Sunshine Magistrates' Court, the Metropolitan Remand Centre, Dame Phyllis Frost Centre, WEstJustice Community Legal Centre, The Age newspaper and more. Participants had the opportunity to talk to and ask questions of Members of Parliament, magistrates, the Victorian Police, lawyers, youth workers, prison officers, journalists and others about issues relating to justice such as community safety, crime, sentencing, media reporting and making of laws.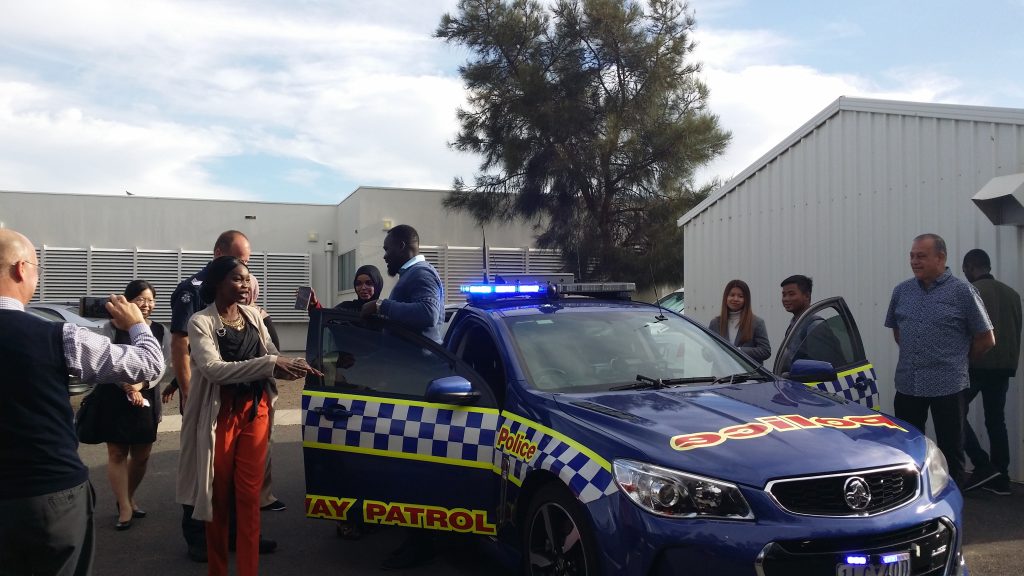 In partnership with Mercy Health, and funded by the Department of Health, this program delivers a health literacy program in the City of Wyndham that addresses clear unmet health and well-being needs of the community. Originally planned for face-to-face visits this program has moved to an online space whereby participants meet health professionals on a weekly basis.  Participants learn about and discuss a range of health issues such as diabetes, cancer, the emergency department, visiting the GP and community health nurse, mental health and well-being services and more. Issues around health such as accessing interpreters, ensuring privacy and confidentiality, making complaints and recommendations is also covered to ensure more informed health choices can be made by the community; and services can respond in more cultural appropriate ways. There are separate programs for both women's health and men's health. There will be two more programs that run in 2022. This program is for multi-cultural community members who want to share health information to their communities. The COVID-19 pandemic has highlighted the need for accessible and culturally relevant health responses and communications.
CLICK HERE to hear more about this program on the Talking Wyndham podcast.
If you are interested to learn more, contact Meg on 9742 4013 or email megco@wyndhamcec.org.au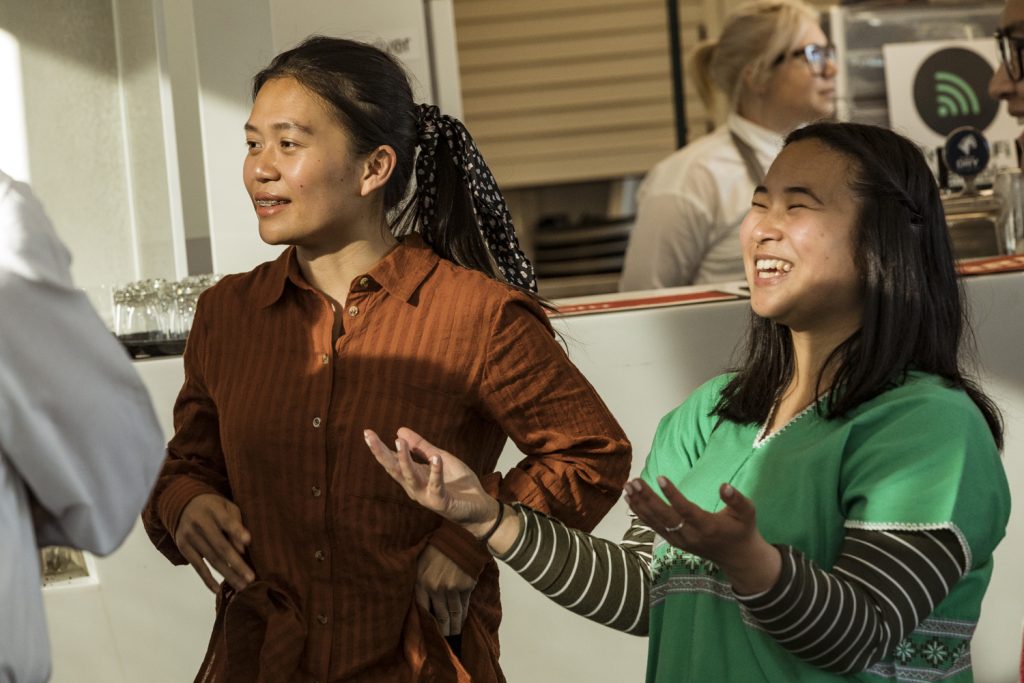 Wyndham CEC has partnered with the Wyndham Park Primary School to deliver 'A Walk Through Education' on Wyndham's education and learning services; to demystify and make accessible the education system to new and emerging communities. Several education practitioners from a range of settings have met online and spoken to participants about their services and accessing learning. These services have included: Kindergarten; primary school; secondary college; TAFE; university; community centres; community shed; the library service; and, after school tutoring. This program looks at both formal and informal learning opportunities in our municipality for all age groups and aims to foster interest and knowledge about the importance of life wide and lifelong learning.
A series of short videos that document these key learnings will be made and shared as an education promotion tool by Wyndham CEC and Wyndham Park PS education networks in 2022.This activity has been funded by the ACFE Board, Department of Education and Training-Family Learning Partnership program.