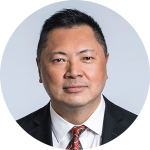 Race Discrimination Commissioner
Dear friends,  
Last week, we launched a new iteration of the Racism. It Stops With Me campaign. In case you missed it, here are some highlights from the extensive media reports about the campaign:

           The Guardian: National anti-racism campaign launched
           SBS News: New anti-racism campaign long overdue
           News Ltd: New anti-racism campaign calling all Aussies to action
The campaign invites all Australians to commit to learning about racism and taking action against it. It urges supporters to reflect on the inequality racism causes, and to work within your sphere of influence to create meaningful change.  

The campaign includes a Community Service Announcement that will be broadcast on national television, which you can view here. We're also launching a new Racism. It Stops With Me website, with information and resources to help you get involved. The website hosts a new Workplace Cultural Diversity Tool, a free, online, confidential self-assessment tool to help organisations promote inclusion and diversity, and engage in anti-racism. 

You can also support the campaign by signing your organisation up as a supporter and joining a community of hundreds of organisations committed to making change. We also have a range of merchandise available. 

No matter how challenging the conversation, we need to talk about racism and the causes of inequality. 

By taking a stand against racism, we can build a fair and equal society – for all.