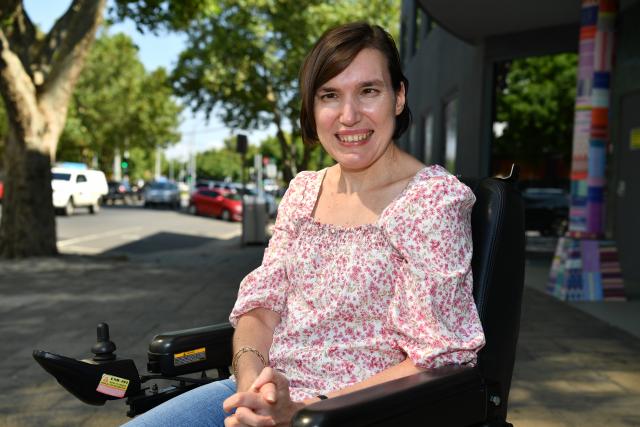 Megan Cmiel says that having fun while learning is an important part of the literacy course she teaches at the Wyndham Community & Education Centre (WCEC) in Werribee.
A professor of writing and sociology, Megan is a trainer of the pre-accredited Better Reading and Writing course.
Megan said some of her students took the course before going into other pre-accredited training, while others join because their schooling had been interrupted by illness; to improve their English; or because they had been "let down" by the traditional education system.
"The youngest person I have taught was aged about 15, the oldest 91, who was learning about computers," she said.
"I think with adults what they bring to the table is very interesting, their life story – many have a great knowledge of music, history or art.
"Different students have different goals, that's the great and fun thing about pre-accredited training.
"It might be as small as wanting to read to their grandchildren or doing something without asking people in their family for help."
Megan said some people might feel unsure about taking a literacy course, thinking it will involve a strict and serious classroom-like atmosphere.
"Yes, students are there to learn and people have goals, but we have plenty of fun along the way," she said.
"Hopefully, we can create a friendly environment full of people like themselves, so they can relax and get the most out of it."
Better Reading and Writing runs in semesters, with two three-hour sessions per week, but students can join at any time.
Read the full article at the Wyndham Star Weekly
https://wyndham.starweekly.com.au/news/helping-students-enter-a-new-chapter/