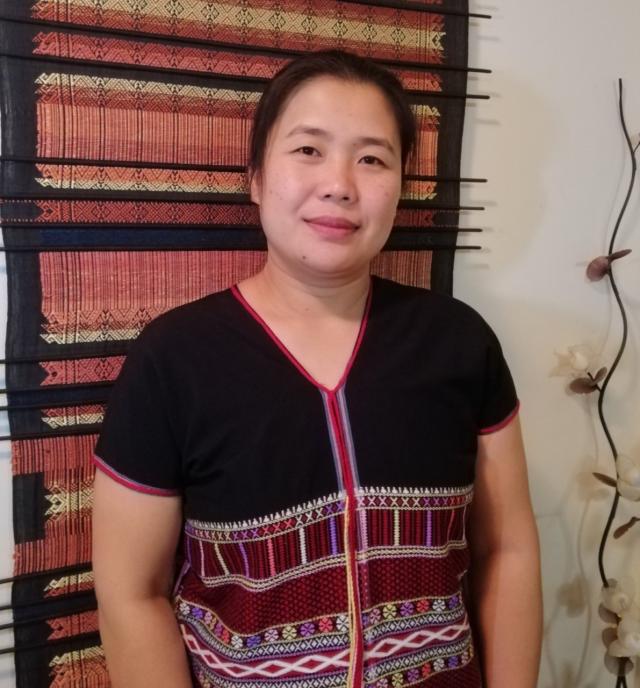 Settlement worker Naw Say Htoo Eh Moero understands the trials and tribulations that her clients at the Wyndham Community and Education Centre (WCEC) have experienced.
Say Htoo, a Karen woman born in Burma (now Myanmar), came to Australia as a refugee with her family.
She shares her story with Star Weekly ahead of International Women's Day on March 8.
In Burma, Say Htoo lived near the Karen guerrilla army's headquarters.
When the headquarters was occupied by the Burmese Army, her family fled to Thailand and lived in Bangkok.
"Because we were illegal immigrants, we stayed in a small, one-room apartment – about three by three metres – silently, all five us, for more than three years, never leaving it once," she said.
Her family managed to make their way to a transit camp – similar to a detention centre – and received permission come to Australia, after being granted refugee status by the United Nations High Commissioner for Refugees.
Upon arriving in Australia, she worked a cleaner, a kitchen hand and at Coles.
She was later employed by the Migrant Resource Centre Westgate, New Hope Foundation, Migrant Resource Centre North West and AMES.
Say Htoo joined WCEC's team in 2009.
"It is here that I have found the place I can really give back to the community," she said.
"I remember those difficult years – especially in Bangkok, locked in that room.
"People helped us.
"That meant such a great deal to us, you cannot imagine.
"It is now my turn to help people in need."
In 2012, Say Htoo received a Lalor award, presented by then-Prime Minister Julia Gillard.
The following year, Ms Gillard presented Say Htoo with the Settlement Worker of the Year for Australia award in Canberra.
"When I think back on what I have achieved, and what I have gone through to get here, I think, 'How did I do all this?' Say Htoo said.
"I did all of this while being a mother of two children.
"As a woman, we are strong, passionate and resilience.
"I would like to encourage girls and women that we are the strong and we can do a lot of thing and make things happen."
Read the full article at the Wyndham Star Weekly
https://wyndham.starweekly.com.au/news/a-brave-womans-journey/